Privatize the cheese shop and turn it into a cheese & wine bar!
With friends and family? Colleagues? You are between 10 and 30 people?
You can privatize our alpine style chalet or the 17th century vaulted cellar, for a raclette party, a fondue, an afterwork cheese and wine…
Que ce soit pour une soirée raclette ou une fondue, un afterwork entre collègue avec buffet terroir, de nombreuses options sont envisageables !
The only thing you have to think of now is find a date to do it !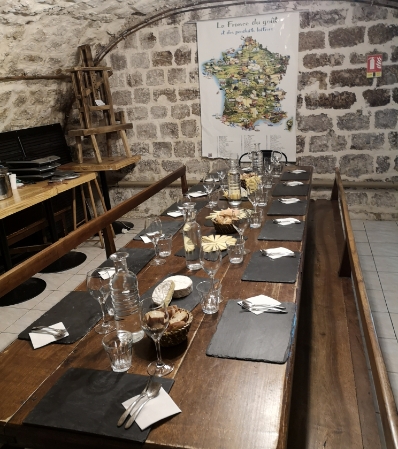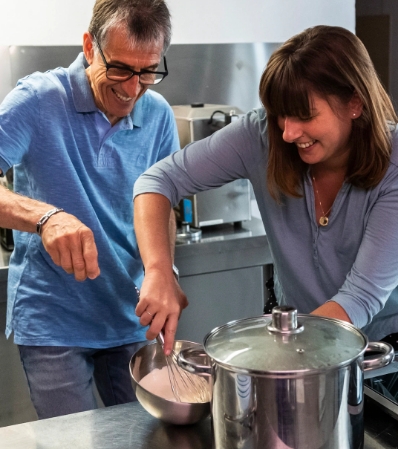 Incentive (Up to 25 persons)
Our team of friendly and passionate cheese experts will welcome you and make sure you have a convivial, fun and gastronomic time.
Here is a (not limited) list of nice activities we can organize for your team:
Initiation to « caseologie », cheese and wine tasting and pairing workshop
Cheese making course and artisanal butter making
Initiation to cheesemaking, tasting and wine pairing
You can contact one of the cheese expert to set something even more personalised !
He/she is a cheese fanatic? Wine fanatic? Both? Even better!
Then Paroles de Fromagers is definitly a « not to miss » stop for your bachelor-ette party!
We can organise plenty of special treatment for him/her. For sure, you will have a fun…and cheese ?