Only a few steps away from the Paris exhibition center, La Ferme du Hameau is very happy to welcome you and to present you his large selection of fine cheeses, charcuteries and wines.
This traditionnal cheese shop has been there for over 50 years. You can find all types of textures, flavours, sizes, shapes, regions, countries.
You will also meet passionnate cheese experte who will be very happy to advice you.
The wine selection is also very seriously selected, directly from small vineyards.
The home made cheese plates creation are also a must see!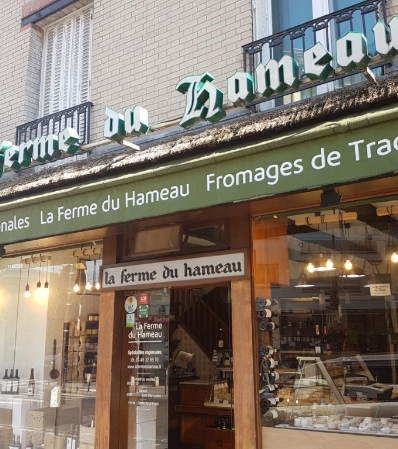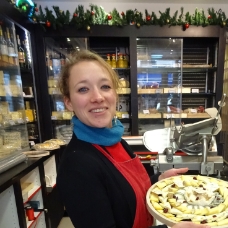 . The Russian doll that never stops! Always in a good mood, a real cream cheese! Yum!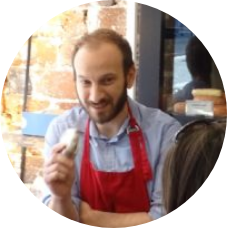 « Le Niçois »
Always the man for the job. Solid like a Parmesan with a heart of Neufchâtel!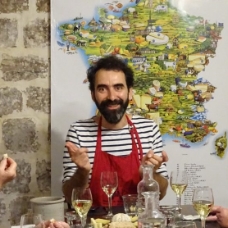 Always thoroughly, the look, the character, the heart! Look for him in the cheese aging cellar, he is probably lullabying a piece of comté.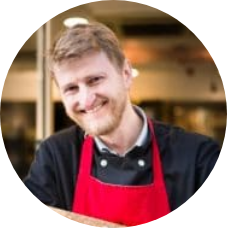 Le Bourguignon !
Plug him on the cheese, he's not gonna stop! Her favourite cheese? Epoisses of course!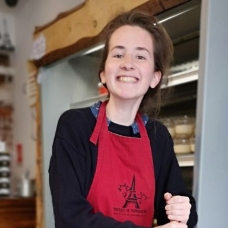 A hint of sweetness in this crazy world! Her favourite cheese? The Saint Nectaire!
La Ferme du Hameau's shop
Fromagerie et école du fromage