Come and discover our Fromagerie and learn the subtle art of cheese and wine tastings and pairings or put your hands in the curd and make your own cheese (yes you can !)
Our friendly team of cheese expert in caseology welcome you with open arms in this unique place:
A magnificent cheese aging cellar that can be visited, where the cheese rest on spruce boards, the best wood for ripening.
A traditional shop where you can admire the cheeses from (very) close and discuss with passionate cheese makers!
A catering space – Cheese / Wine bar for all your events, where you can try our best cheese-wine pairing, beers, cider, coffee, tea, fruit juice …!
Or just because we serve the best fondue in Paris! (upon reservation for groups of 10 people minimum)
Une cave voutée du 17ème, privatisable, où le Fromager organise une dizaine de fois par mois ses ateliers d'initiation à la caséologie ! Mais aussi… des cours de fabrication de fromage !
Enfin, nous aimons le travail artistique de découpe et de mise en valeur de nos produit : plateaux et buffets de Fromages sur demande.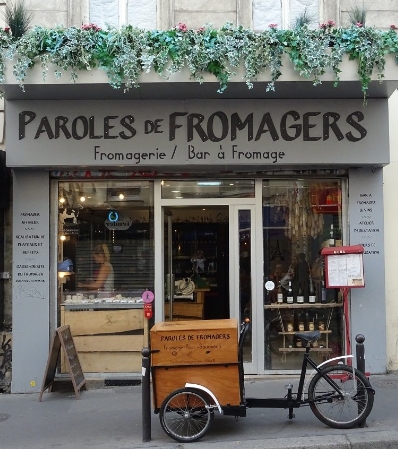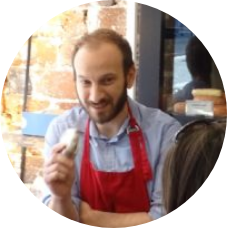 « Le Niçois »
Always the man for the job. Solid like a Parmesan with a heart of Neufchâtel!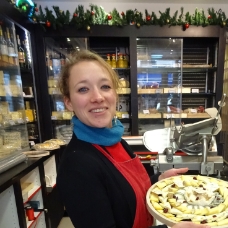 . The Russian doll that never stops! Always in a good mood, a real cream cheese! Yum!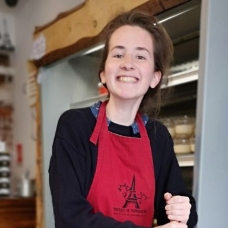 A hint of sweetness in this crazy world! Her favourite cheese? The Saint Nectaire!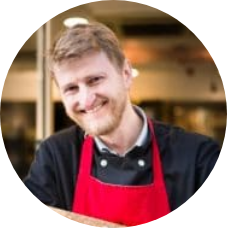 Le Bourguignon !
Plug him on the cheese, he's not gonna stop! Her favourite cheese? Epoisses of course!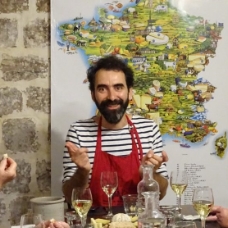 Always thoroughly, the look, the character, the heart! Look for him in the cheese aging cellar, he is probably lullabying a piece of comté.
Paroles de Fromagers's shop
Fromagerie et école du fromage